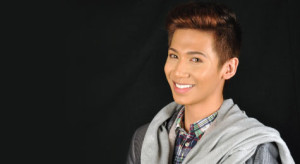 Up and Coming:
Duc Tran
Student Photographer
People come from all over the world to live in Southlake.
Anyone that teaches in our area would be quick to tell you that. Duc Tran (11th grade) moved here from Saigon, Vietnam. When he moved to the u.S. 6 years ago, Duc didn't know English and came from a culture where art and fashion were considered inferior. if you wanted to be important, you had to be a doctor, lawyer, politician or surgeon. This was the message he was taught. he believed it until he moved here.
Since he moved to the u.S., he has been able to experience fashion, photography and art and realize a dream that he should work in this field. his work, mostly made with just a $70 camera, is stunning. Duc has a great sense of composition and capturing just the right moment. having moved to Southlake three years ago, his interest in the human face and drawing studies led him to begin practicing photography. As you can see from his work on the opposite page, his work is striking.
12 Questions for Duc Tran
Who is your favorite photographer?
nigel Barker – he is a fashion photographer and knows how to get the perfect face angle.
If you weren't doing photography and fashion what would you be doing? Drawing with pencil.
Who is your inspiration?
Tyra [Banks] and Eric horne (CiSD Art Teacher).
Where are you happiest?
With my family.
Who is your favorite fictional character?
Sailor Moon (Anime).
What is the most beautiful place you've been in the world?
Southlake, because of the people.
What was the biggest challenge you overcame?
Adapting to the uS from Vietnam.
If you could have a meal with anyone who would it be?
Tyra!
If you could invent anything, what would you invent?
A memory recorder of your imagination.
Where do you go in the Bubble to get away?
My imagination.
What is your favorite food?
Pho.
Who is your style icon?
Male – Marc Jacobs, female – Coco Chanel.