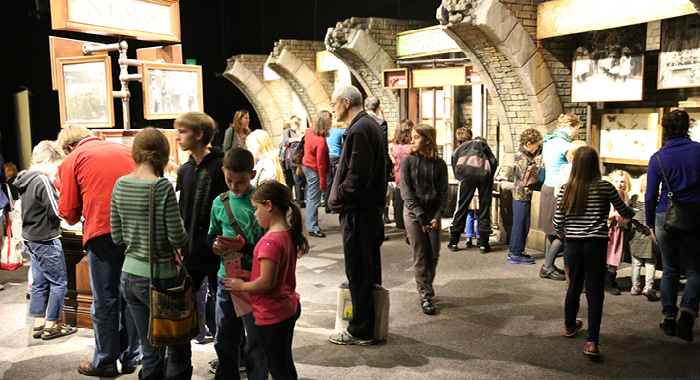 By Rich Romero
With a slew of exciting new exhibits, the Perot Museum of Nature and Science promises the next season at its museum to be one of excitement, wonder and discovery.
Already a hit with audiences this past January was the 2theXtreme: Math Alive! exhibit that provided an insight into the endless uses on the subject, many of which were appealing to younger audiences exploring the museum. While the touring exhibit entertained guests in Dallas, Math Alive! used the examples of math in video games, sports , music, fashion and many other daily forms of modern entertainment.
As Dallas says goodbye to Math Alive! the museum ensures that guests will continue to be thoroughly entertained throughout the remainder of the season. Eugene McDermott, CEO of the Perot Museum, said that aside from the look at how math shapes the world today, the museum will offer "a travel back in time to celebrate a masterful detective whose scientific methods still inspire us."
The detective that McDermott speaks of is none other than Sir Arthur Conan Doyle's literary hero, Sherlock Holmes. From February 15 to May 10, 2015, the Perot Museum will be the host to The International Exhibition of Sherlock Holmes.
According to museum releases, the exhibit will transport visitors to Victorian London to collect clues and use the interactive methods applied by Holmes in order to solve a "murder" based in the theme of the exhibit. Not only will guests put their deductive methods to the test, but the exhibit will also have lots for them to look at in wonder. According to the museum, Holmes will feature "a dazzling array of original manuscripts, publications, period artifacts, film and television props and costumes." Admission to the exhibit requires a surcharge, aside from general admission. The surcharge for museum Members to experience Holmes is $8 for adults, $7 for youth and seniors, and $6 for children. Non-members will pay up front for the museum and exhibit. This price comes out to $27 for adults ages 18-64, $23 for youth and seniors, and $20 for children ages 2-11.
The museum also plans to feature several 3D films that will educate and entertain audiences on the Galapagos Islands, robotics, tornadoes, and deep-sea expeditions.
For information on these events, prices and more, visit www.perotmuseum.org.