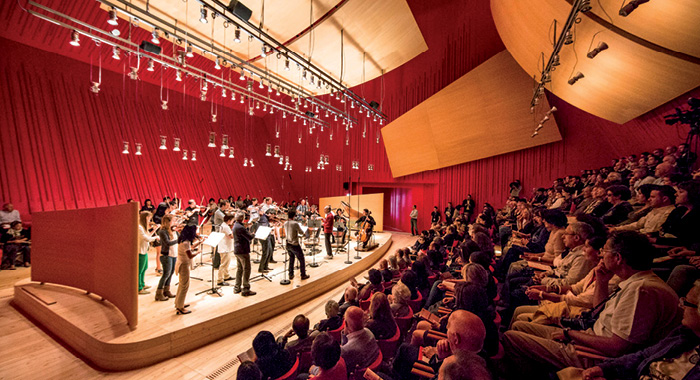 Apex-Art League and the city of Southlake have been talking about an "Arts Center" for quite some time, since 2007-2008 in fact. What a wonderful idea! In order for the idea to become a reality a few questions come to mind. Who will pay for it? Where will it be? What style will it be in? How will it sustain itself once completed?
A more useful question to ask ourselves first comes from the mother of all invention.
Necessity.
What do we need?
Well, what do we have in our city already?
We have a Town Square (shopping, offices, residences, a movie theater and hotel), three brand new grocery stores within a block of each other, a classic church (White's Chapel United Methodist), one of the largest 'non-denominational' churches in the south (Gateway), a hospital if we get sick (Forest Park), a stadium to quench our thirst for dragon fire, an award winning public school system (that lacks a strings program), subdivisions of homes that have almost filled the ranch and farmland that was here 40 years ago, a nature center with miles of trails to hike and photograph, plenty of restaurants, shopping, a wonderful 6-lane parking lot on 1709, and more shopping.
We also have an amazing location, minutes from DFW Airport, the geographical center of North America, which is great for those who want to escape from here: you can travel to any part of the globe very quickly from Southlake and then return back to our comfortable bubble.
Why is it though that more and more people, adults and youth, want to escape from here? Why do some of us seem more excited about where we are traveling, than where we live? Why is it (and has been for years) that some kids don't claim to be where they are actually from when asked? Are they acting out a scene from The Model Millionaire (Oscar Wilde)?
The answer is that a cultural destination is needed. We need an environment to exhibit and appreciate the performing and visual arts in a structure that is designed by a world class architect surrounded by nature. We need a place for families to go to do more than shop and eat. A place to spend time with nature and each other. We need a creative environment that is the primary attraction and not an afterthought to accompany retail and office space.
So let's look as a community at some of the world's most wonderful creative environments and ask ourselves, "What do we need?"
Our creative environment this month comes from Renzo Piano, the Pritzker prize-winning architect who brought the world the Nasher Sculpture Center in Dallas, The Renzo Piano Pavilion in Ft. Worth, the Shard in London, the New York Times building in NYC, Maison Hermes in Tokyo and many more.
This is Auditorium Del Parco located in L'Aquila, Italy. The city was struck by an earthquake in 2009 that destroyed the city's auditorium. The Renzo Piano Building Workshop (RPBW) proposed a solution. Three wooden cubes, one placed on a 45-degree angle, with a striped larch (wood) exterior.
Larch was used by Stradivarius and other luthiers in the 17th century. RPBW used panels of this wood to create an auditorium that will resonate like a giant musical instrument. The cube exteriors are clad in 25-centimeter wide, 4-centimeter thick larch tiles. The tiles are protected with special treatment aiming to guarantee correct aging due to a homogenous oxidation process.
Instead of one big box, this structure is broken up into three interconnected volumes. There is a central volume, which contains the actual auditorium, and the two service volumes: the public service area and the performers' service area.
The angle of the largest cube provides rake seating for 238 people, and the outdoor area facing the auditorium can be fitted with seating, making it possible for about 500 people to attend open-air performances, or view the performance inside projected onto screens around the cube.
The 238­-seat auditorium has a stage that can hold around 40 musicians. Two stepped seating areas facing each other accommodate the audience; the larger has 190 seats in front of the orchestra, and the smaller has 48 seats behind it. The angle of the seats ensures the best possible listening and viewing conditions. The walls' raw wood surfaces are hung with a series of acoustic panels orientated towards the audience to reflect sound inside the auditorium. The panels, also made of wood but with a high ­quality finish, "soar" in space, in some cases superimposed on the vertical walls but always remaining detached from them, and in other cases floating in space, hanging from above.
What is especially relevant to us here in Southlake and the Metroplex is the size and scope of Auditorium Del Parco. By having a smaller auditorium we can create a more intimate and privileged experience. Why would we build something to seat thousands of people when there is the Winspear or Bass Hall 20 minutes away? We are a small and special town, we should have a small and special auditorium surrounded by beautiful landscaping.