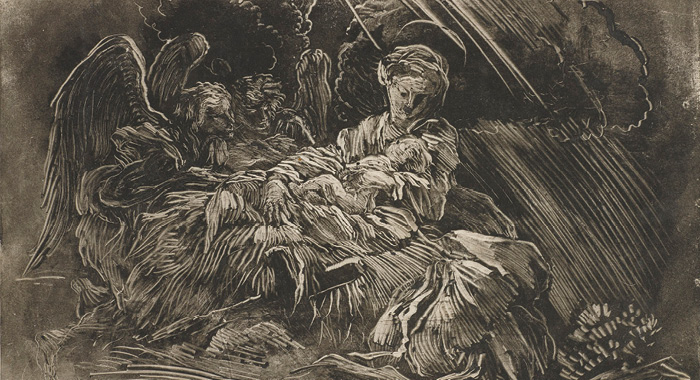 A master Impressionist and master draftsman on loan at the Kimbell. Can you pronounce their names?
By now you've probably seen the ad for the Kimbell where they interview folks and have them try to pronounce Caillebotte's name! Until February you have the opportunity to go see both exhibits of Gustave Caillebotte (1848-1894) & Giovanni Benedetto Castiglione (on loan from Her Majesty Queen Elizabeth II mind you). Both are wonderful exhibits to go visit!
Gustave Caillebotte
"Although Caillebotte's (pronounced Ky-Bot) name may be unfamiliar to many, his works are among the most recognizable in the Impressionist movement," commented Eric M. Lee, director of the Kimbell Art Museum. This exhibition intimately explores the multifaceted genius that is Caillebotte. The lovers of Impressionism who come to this show will never, ever, forget who Caillebotte is."
Caillebotte's aesthetic speaks directly to modern urbanites, particularly in the large-scale paintings of city streets that record the radically renovated Paris of the 1860s & 1870s. The exhibit explores the inquisitive, experimental, almost fearless vision that inspired Caillebotte's masterworks. More than 50 of his strongest paintings illustrate the fertile period from 1875 to 1885 when he was most closely allied with the Impressionists.
"Unlike his friends Monet, Degas, and Renoir, Caillebotte is hard to see in American museums," said exhibition co-curator George T.M. Shackelford, the Kimbell's deputy director. "There's nowhere you can go and see more than a couple of his paintings at a time. So the opportunity to see so many of his greatest works at once – and more than 60% of the works we're showing come from private collectors -is one that's not to be missed. It's unlikely to happen again for another generation."
Castiglione: Lost Genius
Despite his impetuous, unpredictable behavior, which ultimately thwarted his ambitions, Castiglione was arguably the most innovative and technically brilliant Italian draftsman of his time. The British Royal Collection holds the finest surviving group of his work, and this exhibition aims to reinstate the 17th-century master as one of the greatest graphic artists of the Baroque.
"Castiglione was a remarkably original draftsman whose virtuoso works on paper will captivate our visitors," commented Eric M. Lee, director of the Kimbell Art Museum. "We are honored to display these extraordinary drawings and prints by this forgotten master from the unparalleled holdings of the Royal Collection." Born in Genoa, Italy, Castiglione built his early reputation on his depictions of charming pastoral scenes. His career led him to Rome, Florence, Naples, Venice and finally Mantua, bringing him into contact with the works of artists from all over Europe such as Poussin and Rembrandt. From them, he absorbed a variety of styles and motifs that he adapted into his own distinct manner.
However much of what is known about him comes not from his artworks, but from the court papers documenting his acts of violence, possibly even murder (GASP!). His violent and erratic character ultimately drove away his patrons and cost him an enduring place in art history.