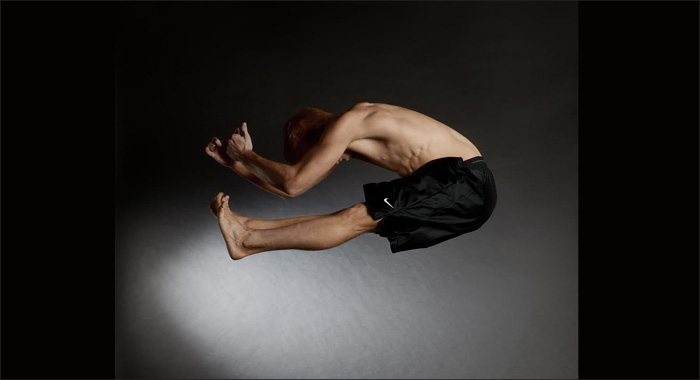 Story by Barbara Milhizer
I admit, I always wanted a girl for two reasons: to braid hair and attend dance recitals. Luckily for me, fate thought better of it because 1) according to all of my friends with girls, hair braiding is completely overrated and 2) I get front row seats at dance performances without the bother of tights, glitter and safety-pin emergencies. I didn't start out a dance mom, but a historic cousin's talent show at the lake proved I had a budding dancer on my hands. And my son, Gus, isn't the only one. Drive by Dana's Studio of Dance on any given weeknight, and you'll see plenty of them among the leotards and tulle.
Having a strong dance program is one thing, maintaining one, which interests boys in a football town, is another. Dana Bailey, owner of Dana's Studio of Dance took a very mindful approach when establishing a boys' program. Her studios are deliberately free of pink. "Boys have to feel comfortable coming in the door. It's important to me to have classes with strong, male role models as teachers, and the choreography is purposefully hard-hitting." She says it's the reverse process than what girls typically experience. "Boys start with attitude – breakdancing and hip hop, and then we layer in the technique as they find out what it's about. Girls instead build up from the basic ballet technique."
Dana's offers classes in hip-hop, breakdancing, popping, contemporary, and tumbling, as well as traditional dance technique. At Dana's, the boys have their own auditioned companies, which perform at competitions, half-time shows and local venues. The boys' numbers are always crowd-pleasers. Go to any of the performances, and you'll see why, as the choreography is fast-paced and requires full-out athleticism. It's not unusual for company dancers to also be football players, baseball players, or martial artists. The cross training is often complementary as dance improves flexibility, agility, and stamina. Says Bailey, "We typically stage shows with the opening and closing numbers being boys or co-ed. The crowd doubles when the boys perform. People stop to watch and are amazed. I always get compliments and questions afterward."
Among the Keller, Southlake, and Coppell studios, Dana estimates she has 75 male dancers, from ages 4 and up. "The stigma has definitely lessened with shows like So You Think You Can Dance and Dancing with the Stars. People definitely see it as a physical endeavor as well as an art form. It's also not lost on the teenage boys that they could spend time in an air-conditioned studio surrounded by girls, as opposed to a sweaty locker room." Bailey also notes that there is access to so many opportunities to pursue dance as a career now. "You hardly see a commercial or musical act without male dancers. It's just part of the norm."
DSOD boys who dance have gone on to work professionally! Here are some of the jobs that they have landed.
Glee
Orlando Ballet
America's Got Talent
Dancer for Jessica Simpson, Carrie Underwood & Taylor Swift
The Academy Awards
The Emmy's
High School Musical 3
Dancing With The Stars
So You Think You Can Dance
Broadway show-Cats
Choreographer for the Dallas Cowboy Cheerleaders and Dallas Mavericks
After a recent competition, I caught up with some of the boys from the Junior and Senior Boys Company. I asked them how they got into dance and why they stay with it. Most of the boys started with Dana's in elementary school with hip hop and have continued into middle and high school, diversifying into other styles. Davis Correia says, "my motivation is performing and meeting new friends and choreographers from all over the world. It makes me happy." All boys agreed that their friends and family think it's "cool," and that the long hours of practice are worth it for the performances. "People we don't know high five us after the shows and tell us how awesome we were."
As for Gus, he's been breakdancing for 6 years and in hip-hop for 4. To him it's a physical challenge, as well as a mental one, "learning the combos quickly and performing them with confidence takes some intellectual skill. It has even helped me with my rhythm in piano and percussion." Judging from the sequences he's constantly running in the kitchen, the grocery store, and in any given parking lot, it's infectious. His favorite is freestyle because "it's creative; everything you do is made up on the spot. It changes every time. You get to do things you don't see every day." And being a hit at the bat mitzvah doesn't hurt either.