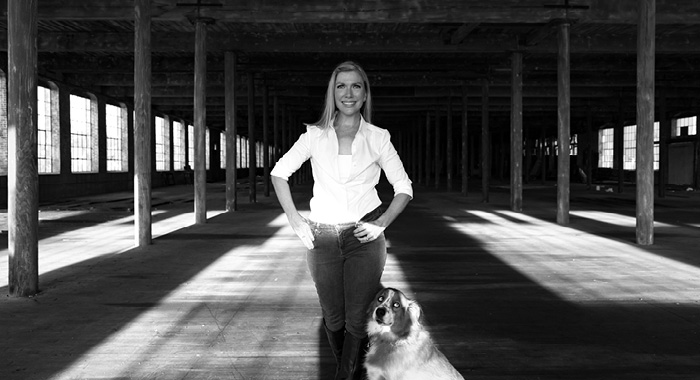 Do you want to build a snowman?
Many of you own and are familiar with Trish Biddle's work. Southlake Town Square frequently uses her paintings in their promotions, and you can find her booth at Art in the Square filled with her picturesque paintings of women and children in idealistic settings, glamorous women in fabulous places, reminiscent of Norman Rockwell in my opinion.
Trish Biddle is published internationally and is collected around the world. Born in Minneapolis, Minnesota, American artist Trish Biddle studied at the Dallas Institute of Art before beginning her career as an illustrator and textile designer. Her process of drawing, painting and designing eventually melded onto canvases, creating romantic images and her unmistakable Art Deco figurative paintings.
Her expertise in capturing nature and light creates richly colored, breath-taking canvases. With a well-defined style, broad, romantic strokes and vibrant color, Trish paints figurative, floral, fashion icons and children's art.
The faces are obscured purposely to allow the viewer to identify with the images of the graceful dancers their own romantic notions. Backgrounds are evidence of textile, ironwork and architectural designs extracted from her own designs and travels. Trish currently resides in Westlake, Texas.
What brought you from Minnesota to Westlake?
Born in Minnesota , my mother was attending the Minneapolis Art Institute when she met my father and decided to put her artistic career on hold to start a family. Little did she know her only daughter would fulfill her creative dream. I grew up with the idea of wanting to do just that and my mother enrolled me in various art camps and painting lessons. We then relocated to Tulsa, Oklahoma where in my junior and senior year of high school I was accepted into a commercial art program at Tulsa Vocational Technical Institute where I studied commercial art for high school credit. I landed my first job at a local trade publication as a graphic artist where I then saved my earnings to attend The Art Institute of Dallas. With portfolio in hand, I started the journey of several vocations which kept me in Dallas where I met my husband, who is instrumental in where my art has brought me. From helping find a publisher to licensing and production of Limited Editions website and e-commerce, a constant encourager and companion. We have enjoyed the fruits of our labor together and now as a family. We have 2 daughters who also help out and have their own creative genius within. They brought us to Westlake, Texas where they attend 4th and 6th grades at the charter school Westlake Academy.
How did your work as a fashion
illustrator morph into your paintings?
One of my first jobs out of art school was working for a clothing manufacturer in their art department doing fashion boards and textile design. Later I would land a design position for the JCP corporate headquarters which had relocated to Dallas from NYC. This was good because of the exposure to the REAL fashion industry and the travel. Burned out of corporate life, I freelanced for a while and then my Grandmother passed away and everything changed for me. I became reflective of where my career was taking me. I think I wanted to paint instead. I started with an old cigar box full of black and white photos of my grandmothers. Then with my husband's help signed with Canadian art prints, a publisher in Vancouver. They were my compass and helped develop my style, starting with landscapes inspired by an excursion my husband and I took from London to Naples. Then after seeing the Broadway musical Chicago, I fell in love with the costumes and hairstyles painted in a series called Champagne Lounge and the publisher produced posters. Later the textiles would come into play.
What drew you to an Art Deco style?
Tamara De Lempicka's work. A Polish artist from the 20s to 40s. I think it was the vintage quality that reminded me of when I first started to paint and it was the old black and white photos in combination with my love for fashion and my textile background.
Who are your influences?
Figurative American artist Gary Kelley, Brazilian artist Juarez Machado, Polish Art Deco painter Tamara De Lempicka, and French artist Gustave Caillebotte who painted the Paris Street; Rainy Day.
If you were not an artist, what career
path do you think you would pursue?
Something to do with food. I love being creative in the kitchen and watch all the good cooking shows, but it would have to include travel, so maybe a travel writer /restaurant reviewer.
What makes you laugh?
My husband is our own stand-up comedian and our daughter Claire is just like him. The two together will leave you in stitches!
For prints, giclées, original paintings and commissions visit trishbiddle.com