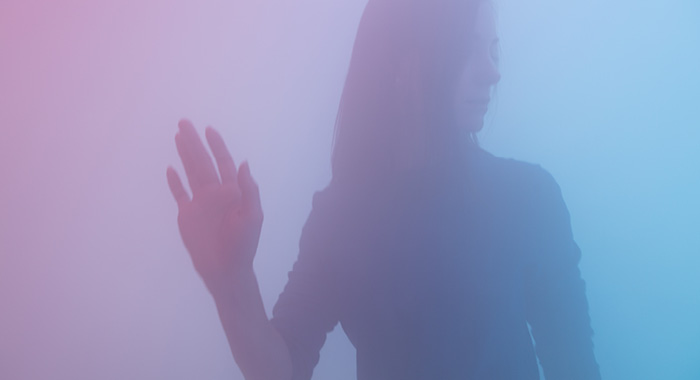 Known primarily as a light artist, Ann Veronica Janssens is interested in "situations of dazzlement… the persistence of vision, vertigo, saturation, speed, and exhaustion" – in other words, how the body responds to certain phenomena and conditions put upon it. Her ability to create these sensations in the body is contingent on the way light acts upon and within architecture and the sculptural objects that Janssens makes. Often, to further extend the desired effects of light's various qualities, she creates environments in which she manipulates light within the space, sometimes deploying fog to act in giving shape to light.
"We are eager to see the ways in which Ann Veronica Janssens makes dynamic experiences within the architecture of the Nasher Sculpture Center through her subtle insertion and control of light," says Director Jeremy Strick. "Her exhibition is an exciting opportunity for us to present the ways in which light and its properties – the relationship between the body's perceptions and an occupied space – can be considered sculpture. Janssens' work offers deep insight into how these effects of light can create a profound emotional experience."
In her Nasher exhibition, Janssens will install several sculptural works that will allow viewers to encounter shifts in surface, depth, and color, challenging perception and destabilizing their sense of sight and space. Included will be new works related to a recent series of paraffin-filled, glass vitrines that refract light, making geometric light gradients within the space of the vitrine and within the gallery space surrounding it. Also on view will be a steel I-beam, polished to a mirror surface, which creates a compacted space between floor and ceiling, as well as a built environment within the museum that will allow for an immersive, whole body encounter with light and its myriad, dynamic properties.