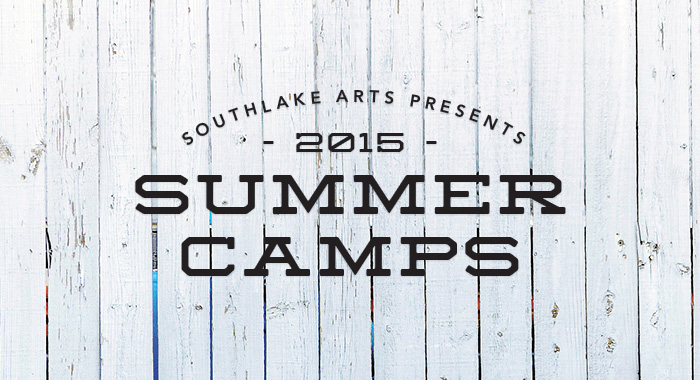 Summer is one of the best times of the year for your kids to immerse themselves in the arts. Camps offer a great opportunity for your kids to not only spend a good deal of time learning, but often times the friendships that they make at camp will last them a lifetime. Sometimes seeing someone the same age as you that is ahead of you can be a great motivator! That certainly happened to me at the UNT jazz camps and Berklee camps when my classmates were Norah Jones, Robert Glasper, Mike Moreno and McKenzie Smith. Here are some camps that we suggest for your student.
---
MUSIC
UNT Jazz Combo Camp
Denton, TX
July 12th-17th
ages 14+ // $825
The curriculum includes: combo, faculty concerts (each evening), jazz history and listening, jazz theory (basic to advanced), master class instruction on bass, drums, guitar, piano, saxophone, trombone and trumpet, student concerts and student jam sessions.
http://www.jazz.unt.edu
Note: for teenagers serious about music, this is the best possible camp that you can attend.
Berklee Guitar Sessions
Boston, MA
August 16th-August 21st
$1990
Ensembles, classes, and clinics in blues, metal, jam band funk / fusion, classic rock, contemporary rock, acoustic rock/pop, jazz, fingerstyle acoustic, and the performing songwriter. You'll choose your main style for ensemble and from there you can branch out in our clinics and jams. Fretboard classes will be helpful to all students in any style. Experience Boston, the creative hub of New England.
http://www.berklee.edu
Hall Music Productions Summer Camps
Southlake, TX
Weekly Monday – Thursday, late afternoon
All Ages // $225
Rock Band, String Chamber Ensemble, Keyboard Camp, Composition and Choir. Want something closer to home? Send your student for a week of music in the late afternoon to Hall Music Productions. Curriculum includes rhythm skills, ear training, reading, writing, music history and performing!
http://www.hallmusicproductions.com
THEATRE
The Acting Studio Summer Camps & Shows
Musical Theatre – June 22-26
Dance Camp – August 10-14
Acting Camp – July 27-31
Mary Poppins – July 24th-26th
Mary Poppins Auditions – June 23rd
The Acting Studio is offering a variety of summer programs for your triple-threat student! Musical Theater, Dance, Acting and a full production of Mary Poppins!
http://www.actingstudiotx.com
NATURE
Wet & Wild Summer Camp 2015
Go WILD this summer at the Nature Center!
June 9th – August 21st 2015, Tuesday – Friday
3-4 year olds: $170 per week
5-11 year olds: $210 per week
The Bob Jones Nature Center will be using the critically acclaimed, and TEKS aligned, Project WILD and Project AQUATIC curriculum! Exploring the tiny minnow to the majestic grizzly, wildlife and how humans are integrally connected. Project WILD links campers and wildlife through its mission to provide wildlife-based conservation and environmental education that fosters responsible actions toward wildlife and related natural resources. Through the use of this balanced curriculum, materials and professional training, Project WILD aligns with the Bob Jones vision to Education, Conserve and Preserve.
This will result in campers making informed decisions, demonstrating responsible behaviors and constructive action concerning wildlife and the environment.
http://bjnc.org/
FILM
Muller Film & Television Education Camps
The Media/Film Summer Workshop 2015
3 DAY session – July 15-17
Cost: Free
Ages: 9-12
Ever thought about how much fun it would be to see yourself on the big screen? This 3-day intensive will focus on the technique and performance skills necessary for acting in front of the lens!
Working on camera gives students the unique opportunity to view and critique their own work in order to help them accelerate their craft.
Students will have the opportunity to learn about media skills & film/television acting technique through working with media news and the latest sides from film, episodic, and commercials.
By focusing on the fundamentals of acting through the lens of the camera, young actors are encouraged to follow their impulses, searching to find truth in their work.
www.filmtveducation.org
(214) 932-0625 or japperti@sre.gob.mx
DANCE
Summer Dance Camps, Classes & Intensives
Dana's Studio of Dance Southlake
Southlake TX
June-August
Ages 2 ½ and up // $115-$310
Princess Dance Camps, Tap, Ballet, Jazz, Hip Hop & Tumbling Camps & Classes, Contemporary, Lyrical & Technique Intensive, Ballet Intensive.
http://www.danastudio.com
Studio A Dance Summer Schedule
Southlake, TX
June 8th-July 30th
$68-$350
A full schedule of technique classes offered in ballet, jazz, lyrical, tap, musical theater, contemporary and hip hop.
http://www.studioasouthlake.com
Epicenter for the Arts Camp
Southlake, TX
June-August
$65-$300
Epicenter for the Arts has something for everyone. Camps are available in all styles of dance along with musical theater, acting, art and more! There will be a variety of themed camps and weekly technique classes.
www.epiarts.com
VISUAL ART
ART house ART camps
Monday-Friday June 8th- Aug 21st
Half Day Camps 9-noon and 1-4pm
$40 per camp All week half day $160
Buy 4 get 1 free
This summer create your own Hero cartoon painted on canvas, or baby dragon sculpture. Design a t-shirt of the car you'd love to be or a map of an enchanted land. Learn to paint a unicorn, a peacock feather, a race car, a magnolia, a horse or princess shoe. Create a t-shirt or sculpture of your favorite sports. Learn the art of printmaking, the joys of oil pastel.
Make a bobble head pig or tiger. Learn the skills to create a rose, owl or car out of clay. Our instructors are artists and provide a wealth of knowledge and encouragement as you explore your creativity. A light snack will be provided. Those staying all day will need to bring a lunch.
www.studioarthouse.com
Sunshine Glaze Summer Artrageous Adventure
Ages 5+
June-August
$28 per class / $450 for the entire Summer Semester
Young artists will venture into the worlds of all kinds of different mediums. Each class will be a different art experience. This expedition sets out on Tuesday and Thursday afternoons all summer from 1-3pm.
www.sunshineglaze.com
Nasher Kids Camps
June 8th-12th, 9am to 12pm
$125 for members, $150 for non-members
Make a mess, a masterpiece or a monster. Join us this summer as we look at art, ask big questions, and get our hands dirty, all under the guidance of our talented instructors Suzuko Davis and Lynda Wilbur. Campers will learn the history behind sculptures in the Nasher Collection and the methods and materials used by these artists through stories, games and hands-on art projects, helping children discover the many ways that artists play with materials.
www.nashersculpturecenter.org
Arts Council Northeast
Summer Arts College
June-July
Ages 6-12/Ages 12-16
Early bird $90/week
Students receive a taste of the performing and visual arts during an imaginative and fun week-long cultural experience held in Northeast Tarrant County. Data shows that study of the arts helps children develop cognitive skills, including the abilities to analyze, reflect, make judgements, and generate new ideas of their own. During each session, professional artists and teachers encourage participation in different artistic disciplines, including visual arts, drama, music and dance. All elementary camps consist of two Visual Arts classes, Musical Theater and Set Design class.
www.artscouncilnortheast.org